StudyMEDIC Pvt Ltd -Pakistan
Delivering Medical Education Beyond Boundaries
StudyMEDIC Private Limited -Pakistan is the official franchise partner of StudyMEDIC Global -the World's No.1 Organization for Premier Medical Education. The organization is formed with an objective of helping medical fraternity in Pakistan to enhance their knowledge and clinical skills, enabling them to serve the world in a better way. Inheriting the mission and vision from the parent company, StudyMEDIC – Pakistan will remain as an innovative digital medical education platform providing equal opportunity to all medical aspirants to pursue diversified national and international medical courses of their choices. Providing an entire set of learning resources under one roof; our globally recognized mentors and most advanced digital learning platforms such as StudyMEDIC Mobile App, LMS, E-Books, E Courses, OSCE App and digital course libraries help students with their exam preparation.


Our Mission
We are committed to creating an environment where aspirants can think, learn and achieve by engaging in the combined process of experiential and guided learning models.


Our Vision
StudyMEDIC -Pakistan envisions building a new era of sustainable medical education by integrating the most advanced technologies with the most comprehensive study materials whereby we remain capable of creating reputed clinicians across the globe.
Destination for Medical Career Excellence
Medical aspirants and professionals who are looking for a collaborative learning platform to not only to improve and enhance their theoretical knowledge and clinical experience, but also to get Premier Medical Memberships and Fellowships can join StudyMEDIC (SMC) P Ltd – Pakistan and enjoy the freedom of learning from anywhere and anytime using the most advanced StudyMEDIC LMS and StudyMEDIC Mobile App.
OUR NATIONAL & INTERNATIONAL COURSES
StudyMEDIC – Pakistan offers preparatory courses for a bunch of premier medical memberships and fellowships. Our national and international courses include
OUR TEAM OF EXPERTS
StudyMEDIC -Pakistan has lined up an eminent panel consisting course directors and mentors under the leadership of Dr. Tazeen Ashraf who is a renowned OBGYN from Lahore. Each of our mentors is expert in his or her respective fields to provide quality mentorship which often remains a prime concern for every medical aspirant. Our expert panel will hone the skills of our students and medical aspirants helping them become experts in their desired medical specialization.
---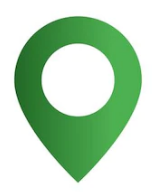 StudyMEDIC Academy Private Ltd. Door No 90 G, N.K.K Plaza Pannithadam Road, Kecheri Thrissur, 680501
Telephone: ‎+91 4885 299581